Occasionally Halley Elise invites in guests and will host a special event or will participate in a fundraiser.
Please check this page periodically for updates.
Thank You.
---
MONTHLY PSYCHIC GALLERY
With Halley Elise
The first Monday evening of each month (unless otherwise specified)
TIME ~ 7:30PM - 9PM
DATE ~ Monday, October 9th, 2014
LOCATION:
5301 N. Federal Hwy. (Downstairs for this event)
Boca Raton, FL 33487

Prepay ~ $20 with Buy Now link below or $25 at the door.
Questions: 561 755 2166
At event, Cash Only
Thank You!
What is a "Psychic Gallery"?

The Psychic Gallery is a forum in which you have the opportunity to:
Have your questions answered psychically.

Get guidance on important matters.

Understand how to create peace and health.

Gain a working knowledge of what centered and clear means.

Learn quick techniques to access your Psychic/Intuitive ability.
Halley Elise, will introduce you to the world of Psychic phenomena.
Come have an experiential evening!
---
The Event of Your Lifetime, not to be missed
October 24, 2014 ~ 7pm to 10pm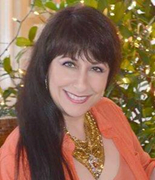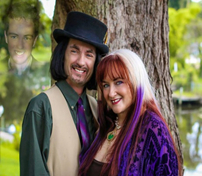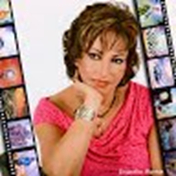 Top 100 Psychic in America, Halley Élise
Renowned Psychic Medium Martin Jordan
Acclaimed Author Connie Jordan
Applauded Artist and Author Jacqueline Ripstein
"Together for 1 night only!"
An evening of … Psychic phenomena, Mediumship, Art and Fellowship honors the 7th Annual International It's All Good Day Celebration. In remembrance and celebration of Connie and Martin's son Andrew; an incredibly wise 16 year old, who left our physical plane on Friday, Oct 22, 2007; just months after a leukemia diagnosis.
The evening is filled with pleasure from the tasty repast to beautiful laughter, incredible audience readings, great LIVE music from songs channeled from Andrew to his father Martin AFTER he passed, and incredible Transformative, Healing Art!
And of course Cake!
Many door prizes!! Music CDs, Meditation CDs, Books, Psychic sessions and more.
Please spread the word and arrange to join us as we show you how to turn "Devastation Into Celebration", and share Psychic Wisdom and Healing with Halley, Connie, Martin and Jacqueline!
DAY: Friday, October 24th
TIME: 7 PM
LOCAL: Greenhouse bldg ~
5301 N Federal Hywy ~ Boca Raton ~ 33487
ENTRY:
After Oct 19th only $65.00

Questions: 561-755-2166, or via email to: Info@HalleyElise.com
Partial proceeds go to charity.
---
MEDITATION CLASSES/
Wednesday, October 1
@ 7PM -8:30PM

The HOW? Center
Holistic Organic Wellness
3270 Federal Hwy
Boca Raton, Florida

5 Consecutive Weeks; beginning Wed, Oct 1st

Be inspired
Get relaxed & grounded
Breathe more deeply
Connect with your higher power
Rid aches & pains
Recharge
Envision & realize a better you
Sleep better

You will gain so many helpful, soothing benefits simply by attending!

Meditation has been around since the dawn of time in one form or another. In this series of Meditation Classes you will not only
access your inner Guru, you will be joyful & at ease.

Experience the "NEW"
Holistic Organic Wellness Center, & it's peaceful atmosphere
www.holisticorganicwellness.com
561.955.0099

Fee: $99 before Sept 26th
Afterward $125
See you soon!
♥ Blessings from Halley Elise & the staff at HOW
---
October 26, 2014
Halley Elise will be speaking at the conference